---
Season four of 9-1-1: Lone Star had us on the edge of our seats when fan-favorite gay couple Carlos and T.K. (better known as Tarlos) got hitched in the season finale.
Openly gay actor Rafael Silva (a recent Out cover star!) has won our hearts playing Carlos on the procedural show set in Austin, Texas, but since the season ended in May, we've been going through withdrawals of our favorite police officer.
But luckily the actor just gave us something to quench our thirst!
Earlier today, the sexy heartthrob posted a series of photos to Instagram as part of a partnership with iconic fashion Calvin Klein. In them, Silva is shown on the beach in various states of undress. We're treated to a photo of him shirtless, showing off his impressive pecs and another where he is playfully taking off a Calvin Klein branded t-shirt only to reveal a bottle of the CK One fragrance in his back pocket in the next photo.
---
---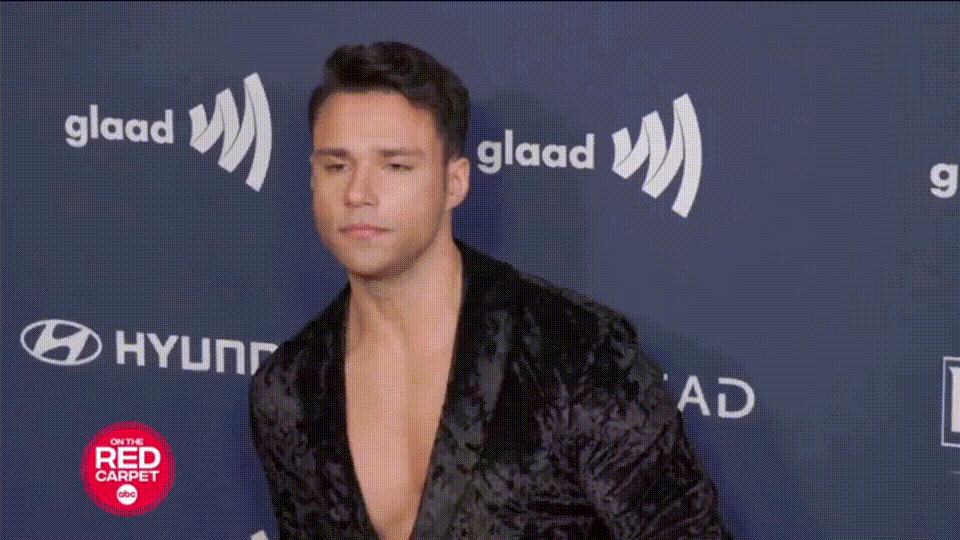 We hear at Rafael Silva Source would like to wish this incredibly amazing human being a happy 29th birthday. We wish you nothing but peace, love and a successful year! Thank you for being the best and allowing us to cherish you every little bit we can.
---
---
Hello everyone, and welcome to the grand opening of Rafael Silva Source! Located at Rafael-silva.com, we're your source for everything on the talented actor, Rafael L Silva! Whether you know Rafa from "9-11 Lone Star","Fluidity" or something else entirely. I'm glad you're here and I hope you enjoy your visit to the domain.
As most of you know, I had first started and launched my site on Ronen Rubinstein, but recently closed that site as my heart lean more on Rafael. So this site has been in the works since 2020 but everyone knows how crazy those times were. I've been working lately on the site like crazy the last few months. For starters, our design is made by the beautiful Claudia
Please, enjoy the site and feel free to visit us daily for more Rafael Silva updates. If you want to colaborate with us sending something that we don't have, or just ask some question or affiliate your fansite with us, please contact us to our email address.
---